How to create a Kooomo marketplaces eBay account
---
Prerequisites
The following guide requires an eBay developer account. If you have not already created one, please read: How to open a developer account on Amazon.
Steps
In Kooomo, go to Marketplaces>Accounts and click Add Account.
Fill in the name Name, Marketplace and Status fields.

Login as a Kooomo user at https://developer.ebay.com/signin: (contact IT/help@kooomo.com for credentials).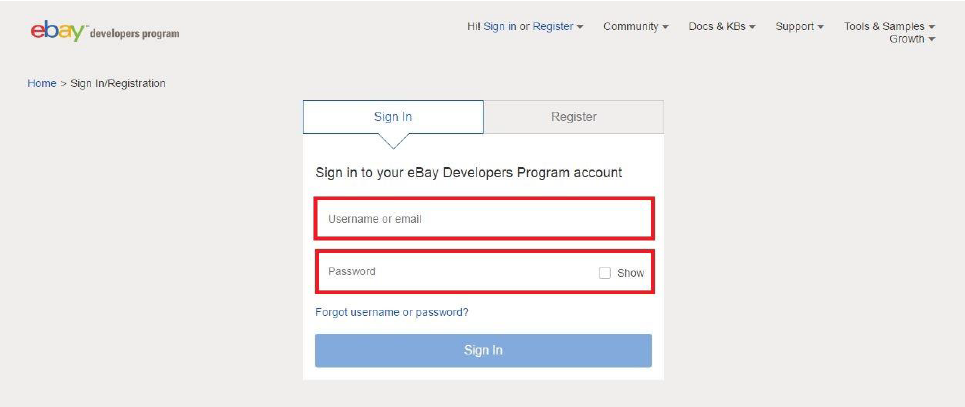 After signing in as a developer user, select Auth tokens for eBay.

Get the user token selecting production environment and sign into production after.
Login with the eBay merchant account using your merchant credentials.

Agree to grant application access to Kooomo.

Production and sandbox configurations unique user token for both display after choosing production environment and sign in to production.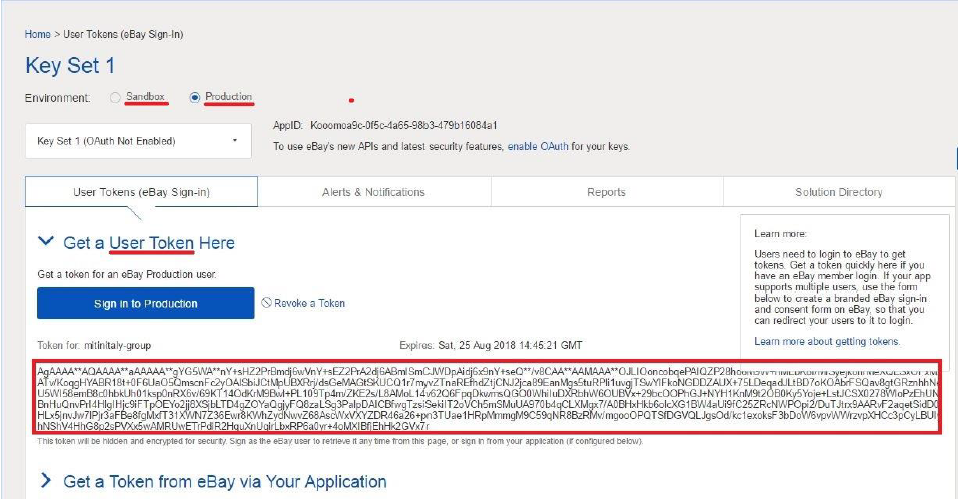 The remaining codes are in account username dropdown menu's first option Application access keys.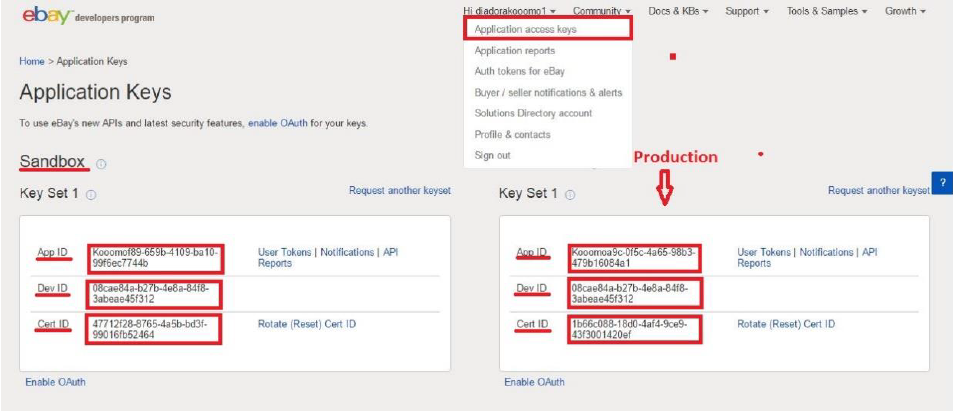 Now map these values from eBay -> Kooomo's production / sandbox configurations in the Add Account screen.
Click Save