Q. Can I change color code in already live products?
---
Yes - You can manually make this edit.
To make this change you have to do it from Data Entry:
open the data entry where the products you want to edit are located
download the files: SKU and COLOR
edit the information in both files and save them in csv format
Return to the same Data Entry >> click on edit >> reload the 2 new files >> and click on the icon of the stick under "create SKU from files"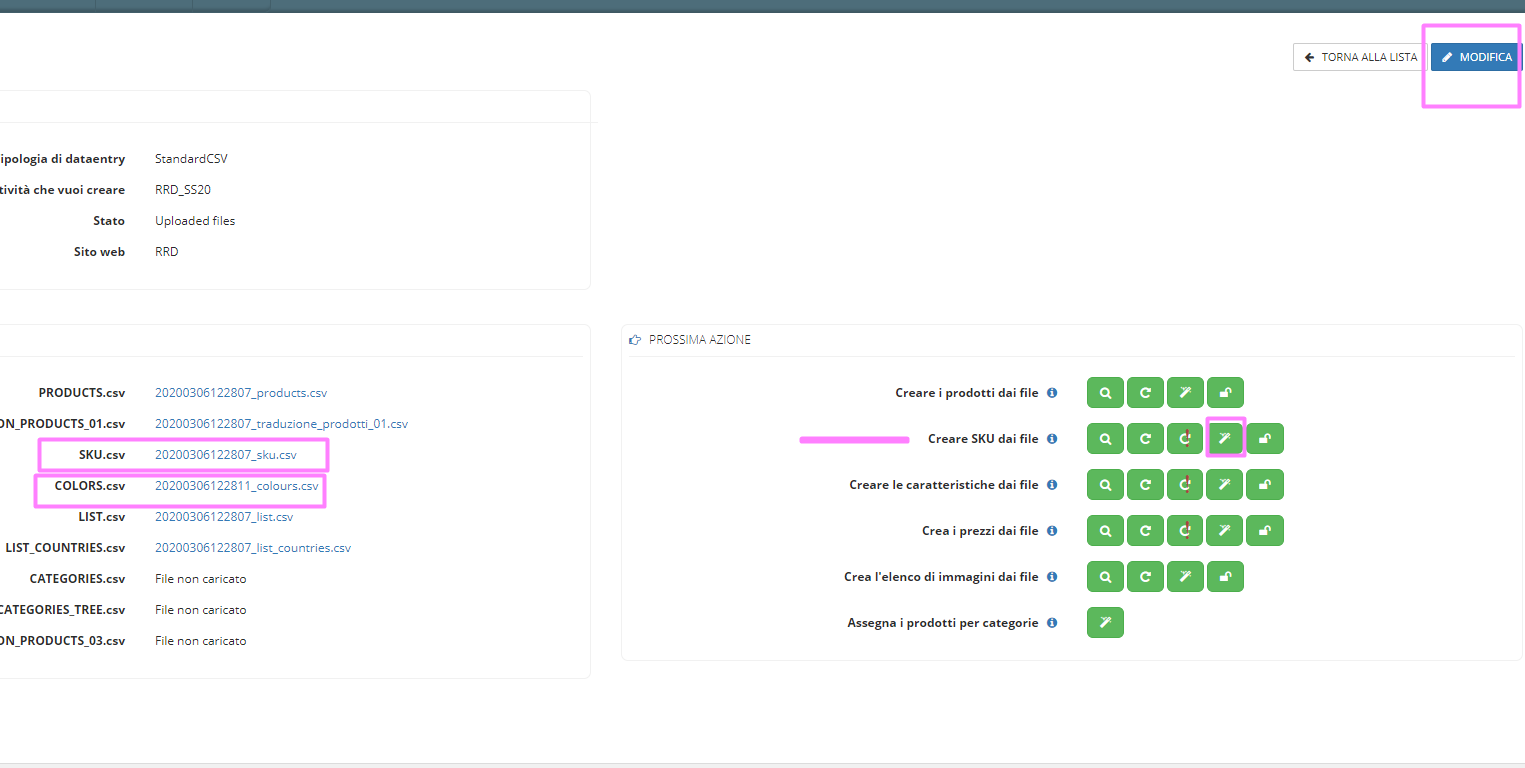 Once you have processed the new files, the color code will be seen with the correct information also in the product sheet